We're aware of an issue with this stream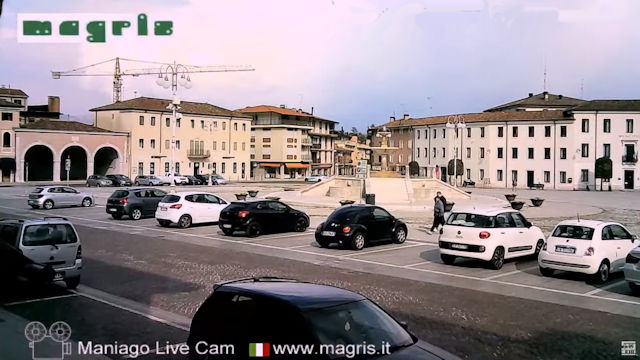 Piazza Italia View in Maniago
Find out first hand what life is like in a quiet Italian town via this live feed streaming from the Piazza Italia in Maniago. At a glance it appears there's not much going on here, but this community is a lot sharper than you might initially think.
While Maniago isn't twinned with Sheffield in the UK, it probably ought to be as the main industries of both are very similar. Sheffield is known for its production of cutlery and so is Maniago. This sleepy urbanization is renowned for putting the cutting edge on knives, scissors and shears as well as for its scenic position between the mountains of the Western Friuli.
Check in to this Maniago webcam when it's carnival week and you'll see the metal blades being put to good use during the town's annual Knife Feast.