We're aware of an issue with this stream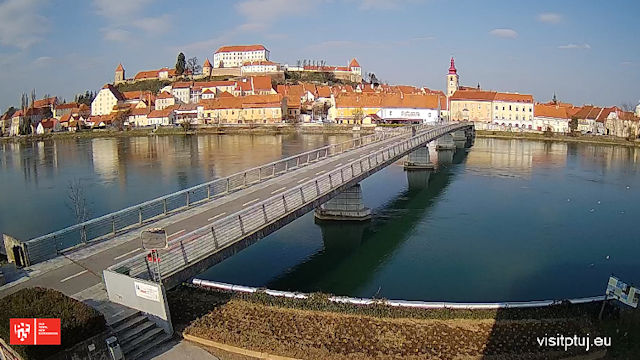 Ptuj Town & Castle Webcams
What goes on in Ptuj in Slovenia? After a quick glimpse of this Mediterranean-looking town with this webcam you'd probably think not much. Looks can be totally deceiving and then some.
Ptuj is a town in the northeast of the country intersected by the languid waters of the Drava River as it makes its way into the scenic reservoir, Ptujsko Jezero. Attractive landscapes it's not short of or historic monuments either as the town is dominated by a 12th century fortress. They're not what brings this picturesque place to life though.
Click into this Ptuj webcam live feed around mid-February and you'll find it a total eye-opener. That's when the streets of Ptuj come to life with a carnival extravagant enough to rival the one in Rio de Janeiro. The Kurent in Ptuj is one of the biggest springtime celebrations there is and the streets of the town are stalked by men in shaggy sheepskin costumes who are hell bent on saying goodbye to winter. It's weird, it's wonderful and well worth watching.
NB: Check the start date though as it varies from year to year depending on when Ash Wednesday falls on the Easter celebratory calendar.