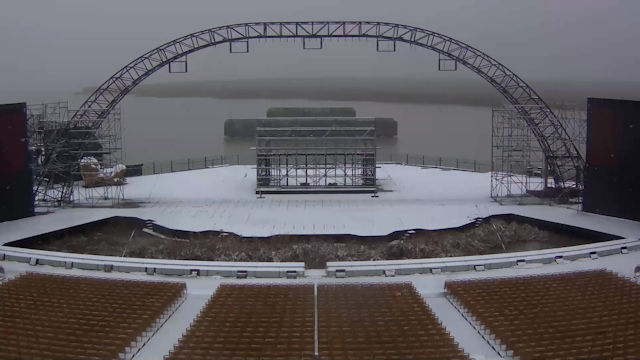 Floating Festival Stage in Mörbisch am See
Mörbisch am See may be a sleepy hamlet-like town on the shores of Lake Neusiedl in Austria for most of the year, but when it decides to hold a festival there are no holds barred.
When it starts to party, Mörbisch am See doesn't know when to stop. Forget a celebration like the muddy fields of Glastonbury or the beer-swilling pandemonium of Germany's Oktoberfest, Mörbisch am See's annual festival the Seefestspiele Mörbisch is a class act from start to finish.
Forty-five days of operettas performed on a stage floating on the lake waters is one spectacular you won't want to miss. The theatrical works don't start until the beginning of July though, so tune in again then for a free front row seat. Until the next Seefestspiele Mörbisch festival starts  – stay cool!