We're aware of an issue with this stream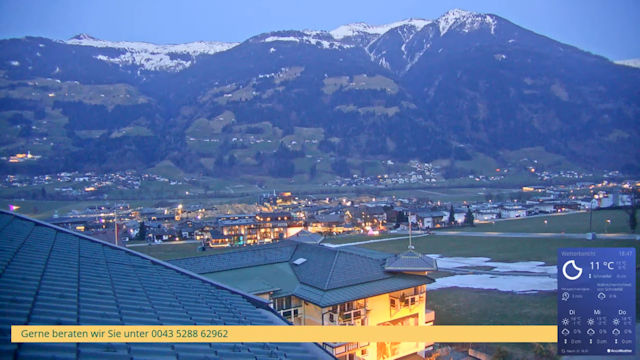 Scenes of the Ziller Valley from Hotel Kohlerhof
Watch this webcam streamed by the Hotel Kohlerhof from Fügen in the Ziller Valley for a couple of minutes and you'll either imagine you can hear the clang of cow bells or feel like you've taken a breath of fresh mountain air.
The Ziller Valley, in the Austrian Tyrol region in the southwest of the country, is around fifty kilometres away from the largest city, Innsbruck, but it could be on a different planet. The pristine scenery of the valley and the alpine ranges that surround it, the Ziller Alps, the Tux Alps and the Kitzbuhel Alps, seem to defy the existence of world pollution.
While all may seem tranquil there, the Ziller Valley attracts hordes of visitors all year round. Most go for the skiing in wintertime so many in fact, there are now four ski-lifts needed to get skiers to the top of the slopes. Whether cloaked in winter white or wearing its cape of summer green, you have to agree, it's a beautiful part of the world.