We're aware of an issue with this stream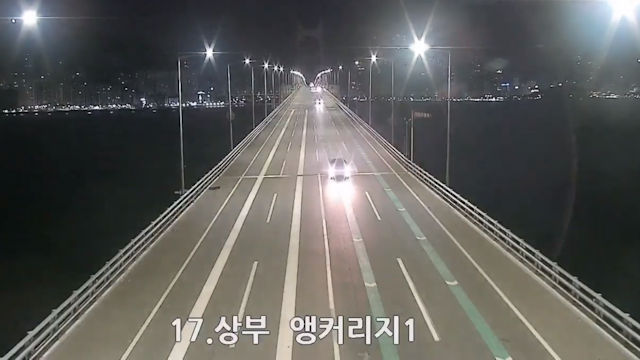 Gwangan (Diamond) Bridge and Yeongdo Bridge Webcams, Busan
Watch this webcam of the Gwangan Bridge in Busan, South Korea, and it's like viewing four feeds in one. You've got bridge, vehicles, shipping and cityscape altogether. Nothing like a bit of variety!
At twenty-four thousand feet long the Gwangan Bridge, or Diamond Bridge, is the second longest suspension bridge in the country. It's not a river bridge either, but a sea bridge which crosses an open expanse of the East Sea in a broad bay that separates two of Busan's biggest neighborhoods.
There's a continuous stream of traffic twenty-four hours of the day and plenty of boats passing beneath the spans as they head in and out of Busan Port. The best viewing is at night though when the lights of both the bridge and the skyscrapers of Haeundae-gu are switched on. It's spectacular!