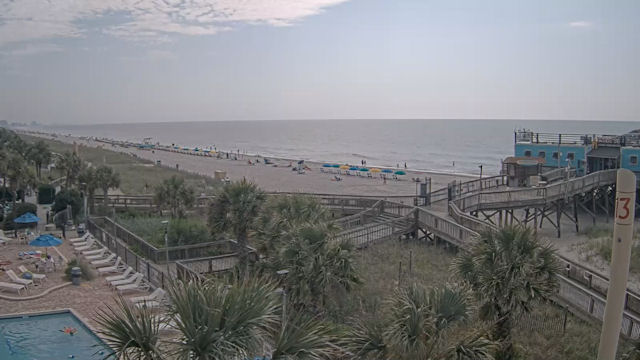 Myrtle Beach – RipTydz Restaurant & Bar Cams
This very prominent bar located on the boardwalk, right on the shore line of the city of Myrtle Beach is a well liked local attraction, serving all manner of food and drinks. It'll seat 500 people so you can imagine the scale of the place!
Three great webcams give you a view of one of the three bars, Ocean Boulevard where it is situated, and just out front where volleyball is played in the sand!