We're aware of an issue with this stream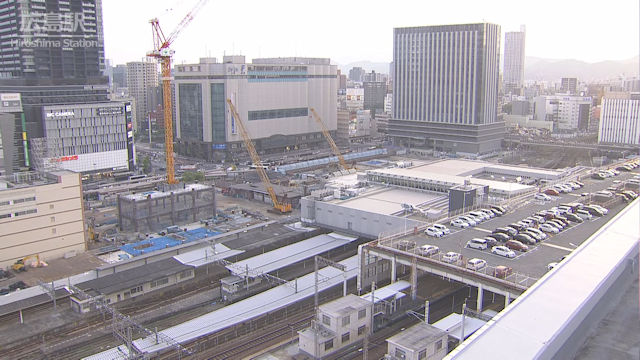 Hiroshima Railway Station Webcam
If you were hoping for some constant train action on this live feed from Hiroshima train station, after a few minutes viewing, you may well start to feel a little let down.
All of Japan's fastest trains, the San'yō Shinkansen, stop at Hiroshima Station. But the sad fact is they're only really impressive when they're whizzing past at three-hundred kilometres per hour. Once they're at standstill, which they are after they've rolled up to the platform, they're pretty much just like any other train only maybe slightly sleeker looking, but even that is hard to see as the platforms are covered over.
Hiroshima Station may be one of the busiest train stations in Japan, but watch this live feed long enough and you'll realise there's more interesting action by far to be spotted in the station car park than there is on the rails.