We're aware of an issue with this stream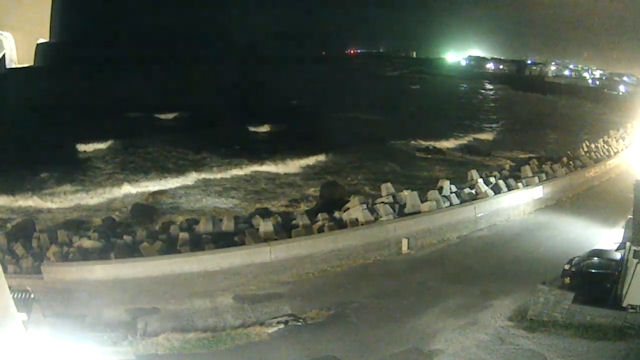 Makurazaki Seafront Webcam
Take a stroll along the Japanese coast through the lens of the Makurazaki Seafront webcam. It'll be digitally refreshing.
Makurazaki is a city located on the edge of the Satsuma Hanto peninsula which juts out from the southern end of Kyushu island. If you smell something fishy while browsing the Makurazaki Seafront live feed, there's a good reason for that. The main industry in Makurazaki is the processing of tuna fish from freshly caught to dried flakes for culinary purposes.
Away from the seafront, the region around Makurazaki is one of natural beauty with outstanding landmarks. Mount Kaimon, a cone-shaped volcano and Fukiagehama, a twenty-nine mile stretch of sand and one of Japan's biggest beaches, are both distinctive features of the area.