We're aware of an issue with this stream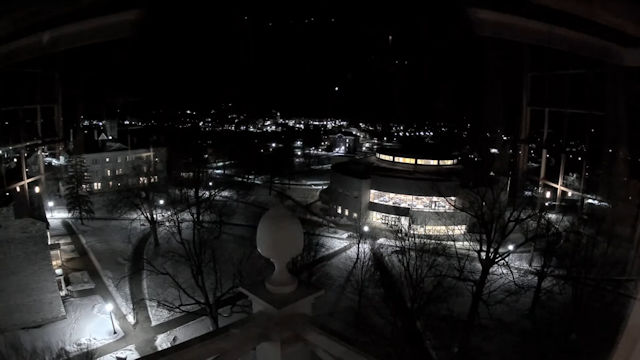 Middlebury College Webcams
Vermont is the forty-fifth largest state in the US and spreads over an area of more than nine and a half thousand square miles. That's pretty big, but the Middlebury College Media Services have got a decent chunk of it covered with this collection of Vermont webcams.
Not only can you take a sneak peak of parts of the college campus, you can check out the Rikert Nordic Center and the Snow Bowl in the depths of the Green Mountain National Forest plus the Ralph Myhre Golf Course. 
If cross country and downhill skiing and golf are what the alumni of Middlebury College get up to in their free time, it's surprising they've got time to think about installing webcams or maybe that's one of their summer vacation occupations.