We're aware of an issue with this stream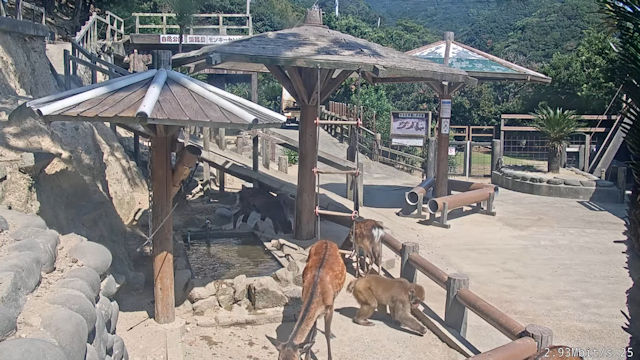 Awaji Island Monkey Center Webcam
This is the perfect live feed to watch if you want to see some mischievous monkeying around, but not if it's the month of October.
This monkey webcam is being streamed from the Monkey Center on Awaji Island in Japan. The center is in a fairly remote location on Mount Kashiwara and most of the time there can be anywhere up to three hundred or more Japanese macaques making the most of the deluxe facilities provided for them, but not in October.
In October the monkeys disappear into the hills to feast on fruit and more or less abandon the center completely. It won't be long before they're back so in the meantime enjoy the scenery and keep an eye out for the deer that wander in for a drink from the pool or the birds of prey swooping over the peaks in the background.