View View from Temple Bar Pharmacy. (Opens in a new window).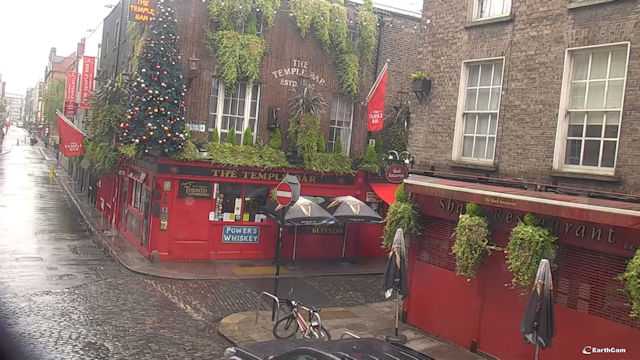 We're aware of an issue with this stream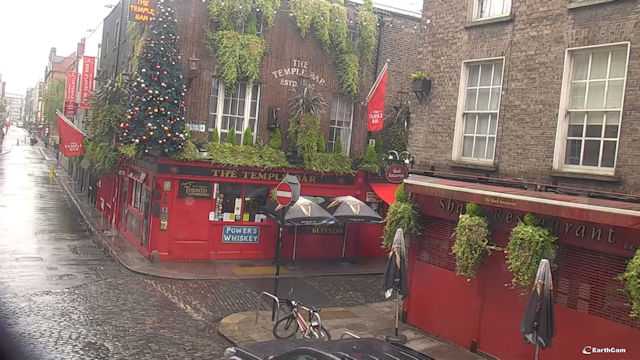 Temple Bar Pub in Dublin
If you clicked into this webcam to see some shenanigans then you're in the right place.
The Temple Bar Pub is a historic drinking hole in the Temple Bar neighborhood of Dublin. It opened its doors for business nearly two hundred years ago and there's been a party going on there ever since, no matter what time of the day or night it is. 
To get a taste of the atmosphere join the inside feed when there's some live music on, which is pretty much from when the doors open until well past closing time. There's often not enough room inside to dance a jig, the pub is always crammed to the hilt with Guinness drinking revelers, so when the fun really starts you'll find it spills out onto the street too and that can be quite entertaining to watch.