We're aware of an issue with this stream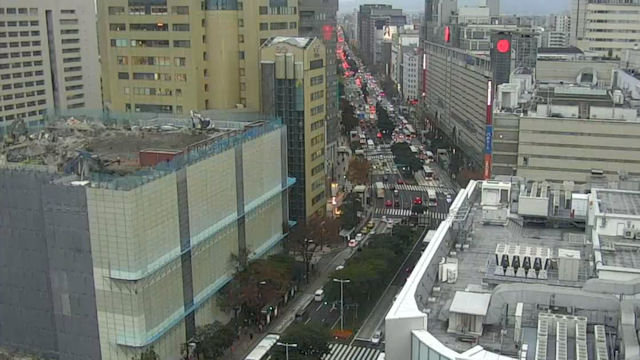 Watanabe-dori Avenue, Fukuoka
This live feed from the Watanabe-dori Avenue webcam in Fukuoka, Japan, is a definite must for live traffic webcam fans.
Watanabe-dori Avenue is one of the main commercial streets in Fukuoka and it's busy, busy, busy. The four lanes either side of the avenue are constantly teeming with traffic making its way through the city.
Although you can't see it on the Watanabe-dori Avenue webcam, hidden below all that asphalt is a subterranean shopping mall. The mall houses hundreds of shops and restaurants plus a couple of subway stations. Guess doing your shopping underground is one way of avoiding all that traffic pollution.