View In Front of Higashi Honganji/Kiyomizu Temples. (Opens in a new window).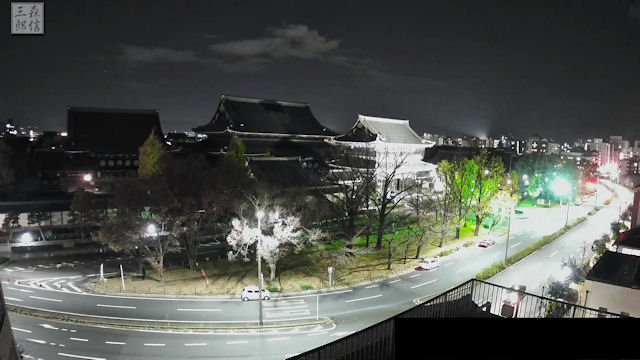 We're aware of an issue with this stream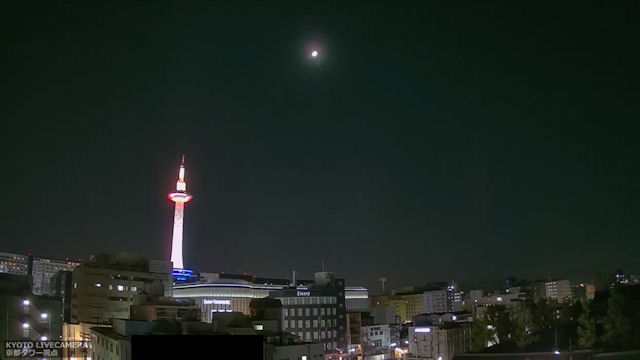 Kyoto Live Cams
Kyoto is a city in Japan where ancient and modern meet. Don't believe it? Take a peek at the live feed of the Higashi-Honganji and Kiyomizu Temples in Kyoto and you'll see 21st century traffic streaming past these ancient pagoda-style religious buildings.
While Tokyo may have stolen the title of Japan's capital city from Kyoto in the late 1800s, it can't take away the city's centuries long heritage. Kyoto has enough historic buildings to warrant a listing as a UNESCO World Heritage site, but it has its modern wonders too. And in true Japanese-style they're all illuminated with a spectacular display of lights every evening.
After dusk falls on Kyoto, lit up brighter than a lighthouse on a rocky coast is the Kyoto Tower. As if the steel tower wasn't high enough at over four-hundred feet, it was built on top of a nine-story building. With its nightly colorful extravaganza there really is no missing it!