We're aware of an issue with this stream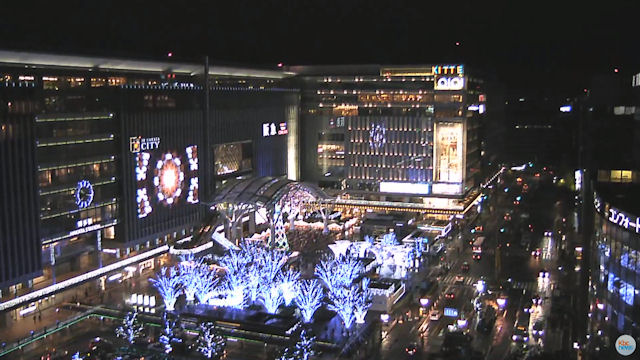 Hakata Station, Fukuoka
Hakata Station is a busy transport hub in the city of Fukuoka on the Japanese island of Kyushu.
Hakata Station is big, but only has a third of the amount of platforms as New York's Grand Central Station. Sixteen compared to the latter's forty-four. That fact apart, it still manages to transport over one-hundred and twenty thousand passengers daily. That's a lot of folk to observe toing and froing through the Hakata Station live webcam feeds.
One of the best times to tune in to this Hakata Station webcam is at the beginning of November. That's when the station entrance is illuminated for the Christmas season. The decorations are a phenomenal sight that makes traveling by train in Japan totally worth it and you'll soon see why it's totally understandable so many people do.