We're aware of an issue with this stream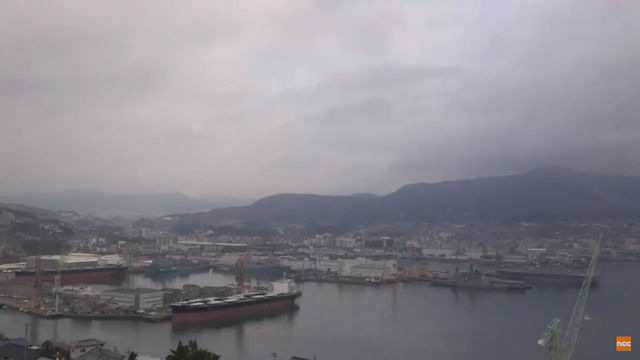 Nagasaki Harbour Cam
Through the Nagasaki Harbor webcam you can see a busy but picturesque port that has been receiving ships from all over the world for four-hundred and fifty years.
Nagasaki Harbour occupies an expansive bay on the southern tip of the Japanese island of Kyushu. On the live feed, watch cruise ships docking and their lucky passengers disembarking to head off on tours exploring the nearby historic sites. Must visits in the area are the Nagasaki Atomic Bomb Museum and the Sanno Shrine.
Cruise ships are not the only maritime traffic you'll spot on the Nagasaki harbor live feed. There are plenty of comings and goings from naval frigates, freighters and container ships too.