We're aware of an issue with this stream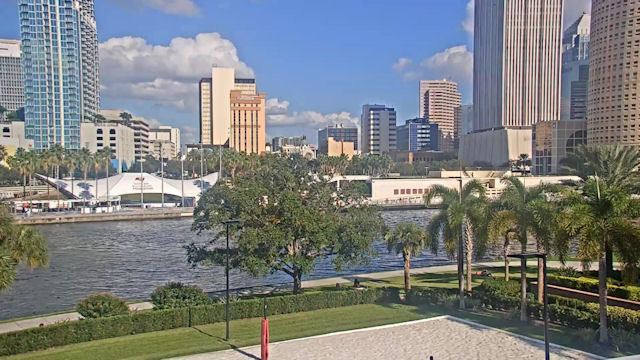 University of Tampa Webcams
Find your way around this exclusive Downtown Tampa campus using the live feeds from the University of Tampa webcams. There'll be no excuse for getting lost and being late for a lecture when you do.
The sixty individual buildings of this renowned private educational institution sprawl over a hundred acres of ground. Some, like the Plant Hall built in the late 19th century, have been classified as National Historic Landmarks. Take a virtual amble through the manicured grounds fronting Plant Hall on the Plant Park webcam or alongside the Hillsborough River on the Riverfront cam.
Don't miss out on who's heading in and out of the Vaughan Center to grab a bite to eat or join in with some of the many club activities. Check out the Vaughan Center webcam live feed to see if any of your friends are about.