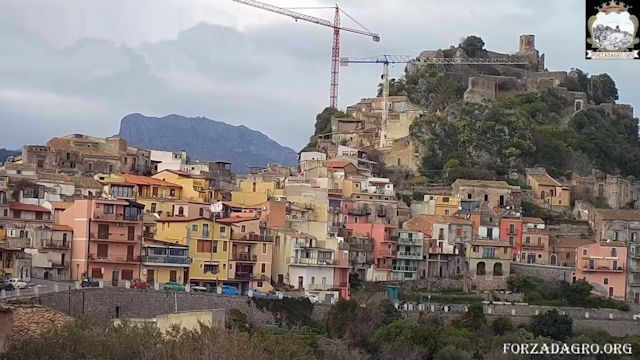 Forza d'Agrò Webcam on Sicily
Forza d'Agró in Sicily is a prime example of how towns developed under the dominating shadow of medieval fortresses. The ruins overlooking Forza d'Agró date back to the days of Roger I, a Norman explorer and conqueror of the 11th century.
If you're a film buff don't be surprised if you get a sense of deja vu while viewing this Forza d'Agró webcam. This pastel colored town was used as a film location in both Godfather movies. It's about its only claim to fame and its narrow cobbled streets are mostly empty of movement unless a tour bus full of movie addicts turn up to explore.