View Etna View 1. (Opens in a new window).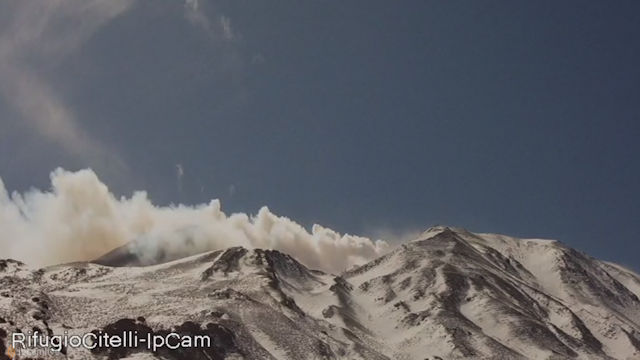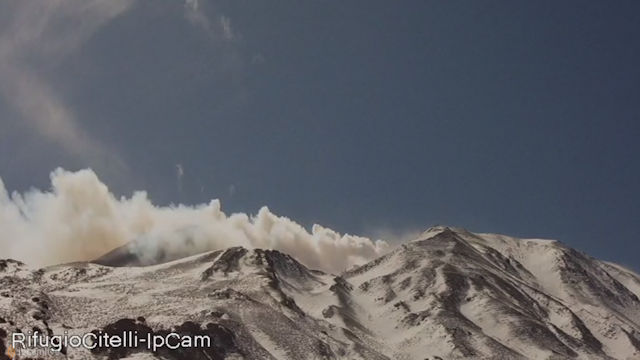 Mount Etna Webcams
There is no more overwhelming demonstration of the power of nature than a volcano erupting. Mount Etna on the Italian island of Sicily is an active stratovolcano that likes to show off its force frequently.
With these Mount Etna webcams you can see the eleven-thousand foot high, crater-topped peak blasting off. It's an impressive sight during the day when it's emitting clouds of steam and ash. Check back after dark and you'll see the mountainside aglow with lava and maybe, if it's in the mood to put on a big show, a lava fountain spurting one-thousand foot plus into the sky.