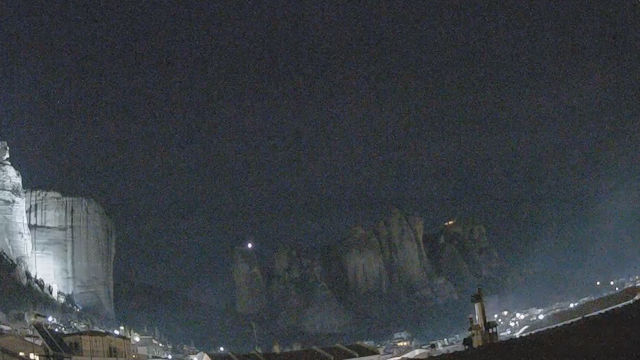 Meteora Scenery Webcams
When you're struggling to get close to your god through prayer then building a monastery as close to heaven as you can possibly get might help with transcendental communications. As there were twenty-four monasteries on the rock pillars of Meteora in Greece at one time, maybe it did or maybe the monks just liked the challenge of getting building materials to the top of the almost inaccessible columns.
After centuries of hard labor by the monks, it's now possible to climb a stone staircase up to the top to visit the monasteries that are open to receiving the public. It's a long and steep ascent up several hundred steps that won't leave you in meditative isolation, but listening to the gasping breath of the other touristic pilgrims climbing up in front and behind you. Yes, Meteora is totally breathtaking and in more ways than one.