We're aware of an issue with this stream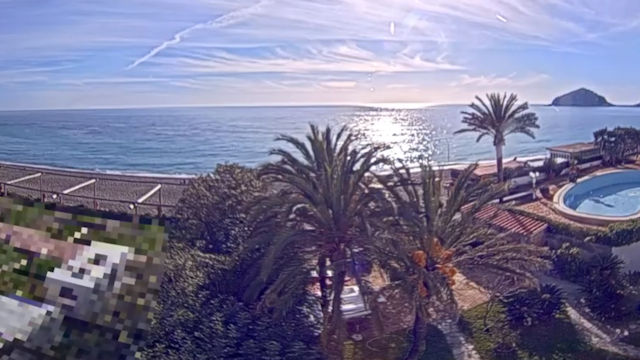 Ischia Island Webcam Views
Ischia is an island in the Gulf of Naples and although considerably larger than neighboring Capri, not as well known.
This stunningly scenic Italian territory is an exclusive getaway where the traveling elite head to enjoy the thermal spas, botanical gardens and select wines produced on its rich volcanic soil. And why not?
Click into this feed streamed by the Hotel Parco Smeraldo and you'll see views from Ischia rather than of it which is helpful. It means you won't have to imagine what you'd see from your balcony and thankfully, the Bay of Maronti is just as impressive as the rest of the island. The beach looks very inviting too or would do if there weren't a few tall palm trees blocking the view.