View From Roma Five Suites. (Opens in a new window).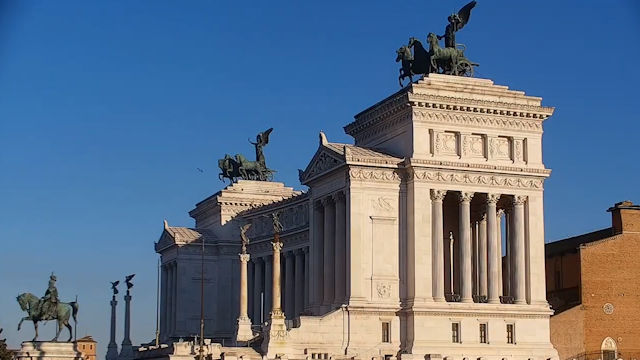 We're aware of an issue with this stream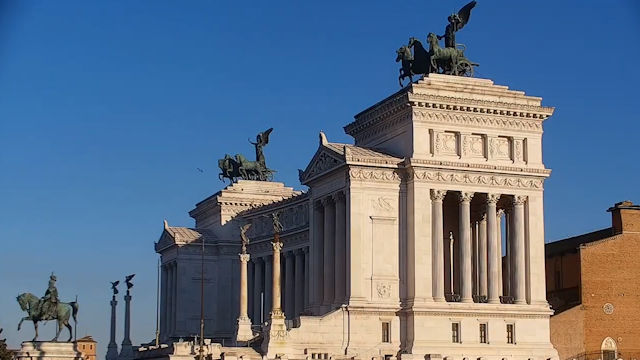 Piazza Venezia Webcam in Rome
The Piazza Venezia is a plaza in central Rome full of massive statues most of them adorning the Vittoriano. Stay with this live feed from the Piazza Venezia and you'll get a close up look at all of them which is very helpful to anyone curious about the male anatomy.
The impressive, temple-like structure of the Vittoriano contains shrines dedicated to the ancient goddess of Rome and the Italian unknown soldier plus a museum. From high up on the building's immense columns two statues of the winged goddess Victory driving her four-horse chariot look down over the square.
Victory is not the only winged creature you'll spot on this webcam. At least part of Rome's forty-thousand plus pigeon population fly by on occasion accompanied by the odd seagull or two.