We're aware of an issue with this stream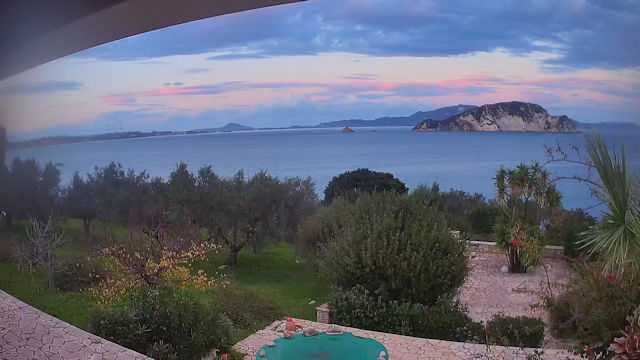 Views of Marathonisi from Zante
Whether you prefer to call it Zakynthos or Zante, there's one thing everyone agrees on and that's the views of Marathonisi from its shores are spectacular.
The small island is completely undeveloped as it's a breeding site for loggerhead sea turtles and protected by the National Marine Park of Zakynthos. Unless you're a strong swimmer or a turtle, the only one way to get over to Marathonisi is by boat. It's a short trip and totally worth it if you go fully prepared.
Marathonisi's  superb beach is one of the few in Greece where you won't see parasols on the sands. They're not permitted in case they damage eggs buried below the surface. Summers are hot and sultry there so when planning to spend a day on Marathonisi factoring in some high protection sun lotion is a must or you could end up redder than a Greek sunset.