View Delianuova. (Opens in a new window).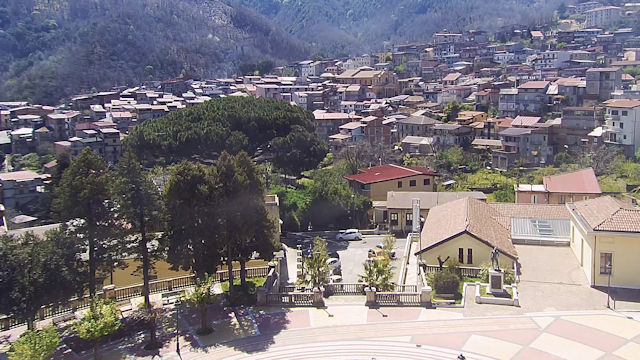 We're aware of an issue with this stream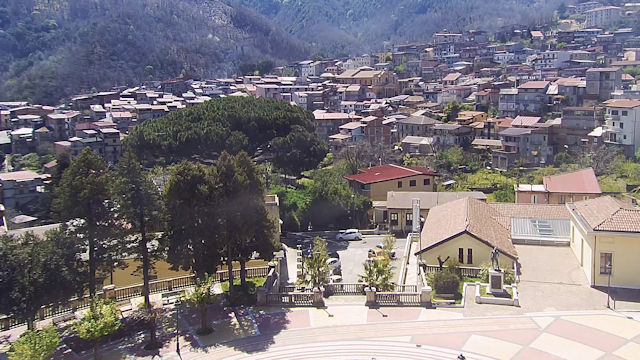 Delianuova Comune Webcam
Delianuova is a town in the south of Italy where life goes on in an orderly fashion if the view of the plaza and fountain on this webcam is anything to go by. A plaza and fountain couldn't get much more orderly than this one.
Tucked away at the base of a valley and surrounded by mountains, Delianuova appears to be the epitome of peace and tranquillity. As with all things, looks can be deceiving. Take the benches around the fountain for an example. Have a quick sit down here and you won't get the rest you expect but, depending on which way the wind is blowing, end up getting an impromptu shower instead.