We're aware of an issue with this stream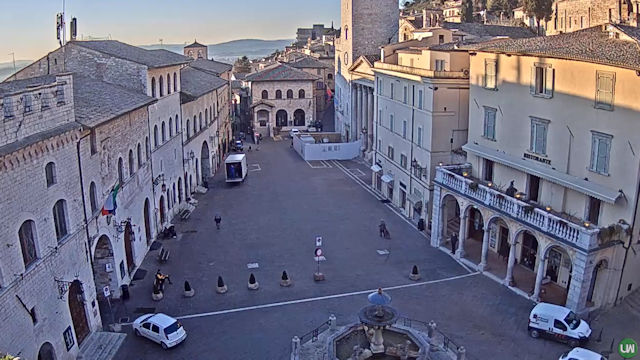 Webcams in the Region of Umbria
Umbria is a verdant region of Italy dotted with small towns all of which have one thing in common. From Assisi in the east of the region to Orvieto in the west, they all have a piazza at their heart.
If you thought all Italian plazas were similar, take a look at each of these webcams streaming from all over Umbria and you'll begin to notice each has its own characteristics. Yes, most are lined with old buildings and have a church or basilica somewhere, but that's not what makes them different to each other.
Look closely and you'll soon spot their distinguishing features. Some have monuments, some have fountains, some have scaffolding and some have room for improvement. That's what makes the piazzas in the towns around Umbria unique!