View Navona Square. (Opens in a new window).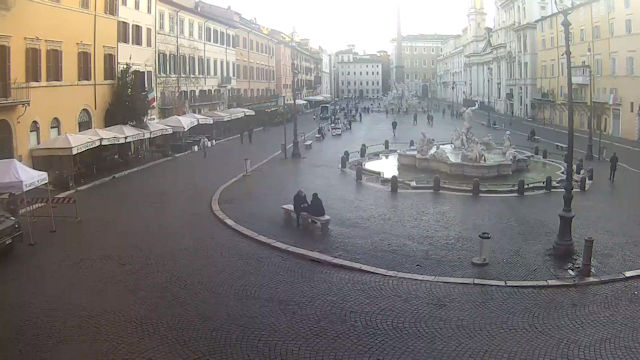 We're aware of an issue with this stream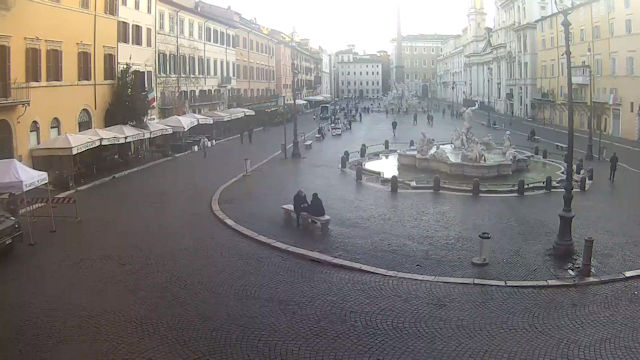 Navona Square in Rome
Whoever the ancient architect was who designed the Piazza Navona in Rome, he was certainly revolutionary for his time. Instead of a square plaza he installed an elongated rectangle. It was great forward thinking as more historical buildings fit along its sides than around an average plaza and there's more space for massive fountains too.
The fountains of Navona Square attract a lot of attention and if one looks familiar even though you've never been there, you wouldn't be mistaken. Fans of thrillers will recognize the Fontana dei Quattro Fiumi as the one used in the film Angels and Demons. Yes, it looked a lot more exciting in the movie than it does in real life when all it does is spurt a trickle or two of water.