We're aware of an issue with this stream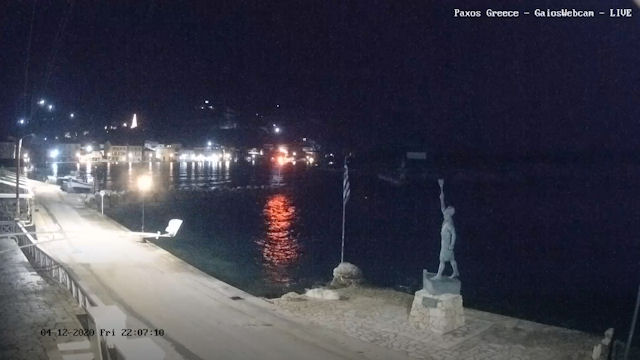 Paxos Webcams
Sometimes the most beautiful things come in  smaller sizes. That's very true of the Greek island of Paxos.
With a mere twenty-nine square miles of land, Paxos ranks last size-wise among the seven other islands that make up the Ionian archipelago.
Where stunning scenery is concerned it's definitely in the top three. Paxos has beautiful bays lined with chalk-white cliffs, picturesque villages of ochre-colored houses, and water the same turquoise shade as a glacial lake.
It's capital, Port Gaios, is a delight of narrow streets fronted by a marina of expensive yachts. Whoever said smaller is cheaper wasn't talking of Paxos.