We're aware of an issue with this stream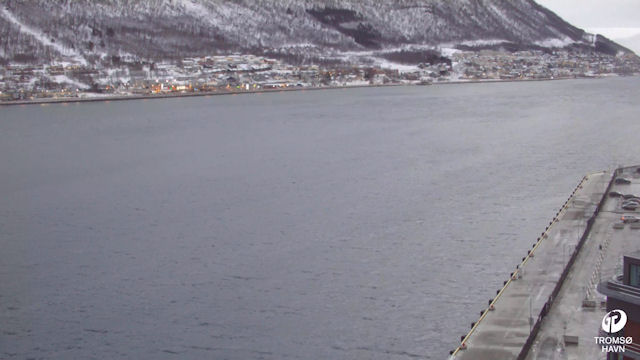 Tromsø Harbour Webcams
Don't expect to see much light of day when you watch this live stream from the Tromsø Harbor webcam. There are polar nights eight months of the year there.
High up in the most northern region of Norway, further north even than the Arctic Circle, winter in Tromsø means almost perpetual darkness and summer never-ending days. Built on an island in the Tromsøysundet strait, Tromsø is surrounded by water and its harbor receives cargo, cruise ships and ferries daily.
Tromsø is renowned, not just for its northerly position on the globe, but for its outstanding architecture too. The Polaris aquarium and the Arctic Cathedral are two examples of buildings where the architects have been inspired by the city's wintry conditions. Tromsø's geographical location also means it's one of the best places to view the Northern Lights.