We're aware of an issue with this stream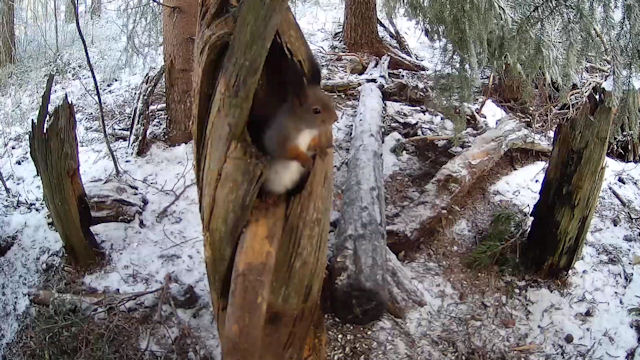 Wildlife Webams in Oulu
Spy on the daily habits of a variety of wildlife through these animal live feeds streaming from Oulu in Finland.
Oulu is a remote town in the north of the country where nature, technology and culture meet. Keep an eye on these animal cams and you could spot hares making a dash for it between the trees. When they're sprinting flat out at thirty-five miles per hour plus, it could well be because there's a hungry Golden or White-tailed eagle flying overhead.
If there are no birds of prey apparent on the cams and the hares are still running, then they may be rushing to participate in the Air Guitar World Championships held annually in Oulu. Either that or they'll be trying to escape the noise of heavy rock.