We're aware of an issue with this stream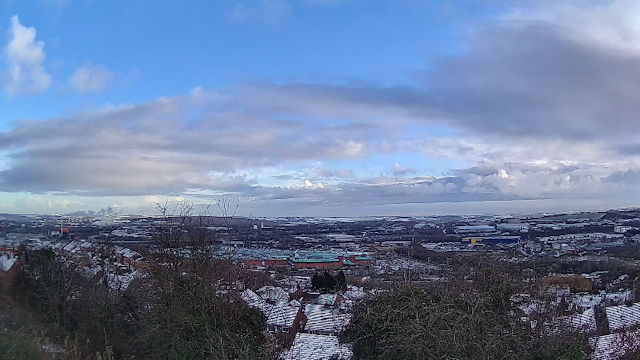 Sheffield Weather Cam
Sheffield may not be one of the most scenic spots in the UK. That said, it's still got something worth exploring for the inquisitive hiker and historian.
This Sheffield weather cam is focused on the Don Valley, but is streaming from on top of Wincobank, an Iron Age hillfort. Sadly, there's not much to look at on the hillfort these days other than a few clumps of tufty grass, but it's stood the test of time since the beginnings of the first century.
It's a great place to take a leg-stretch, escape the confines of the city of Sheffield and once you reach the top, to stop and ponder what it might have been like standing up there with the Roman legions advancing below. Yes, it probably rained as much then in Sheffield as it does now.