We're aware of an issue with this stream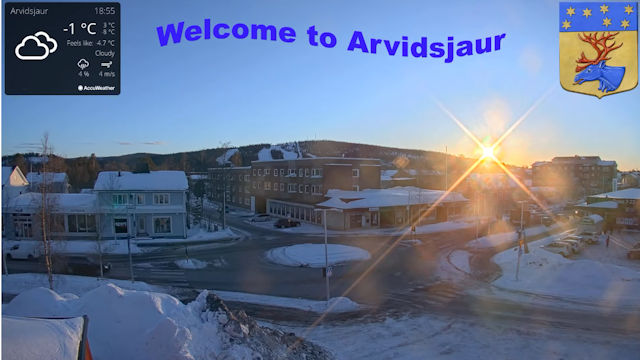 Arvidsjaur Town Webcam
Is this traffic roundabout the only spot in the town of Arvidsjaur in Sweden where there's something going on? While it might look like it, the answer to that question is definitely – no.
While Arvidsjaur may appear to be a quiet rural town in the northern region of the country known as Swedish Lapland, it's anything but even in the midst of its lengthy and very frigid winters. Arvidsjaur is a popular place for all manner of winter sports including snowmobiling, dog sledding, skiing and ice fishing. It's also where car manufacturers, and those who can't get enough of driving on winter roads, go to test vehicles for roadworthiness and practise their skills at ice driving.
While watching the traffic go round this roundabout is fairly entertaining, let's hope the Northern Lights make an appearance or a dog-sledder loses their way because a bit of mushing would liven the view up nicely.