We're aware of an issue with this stream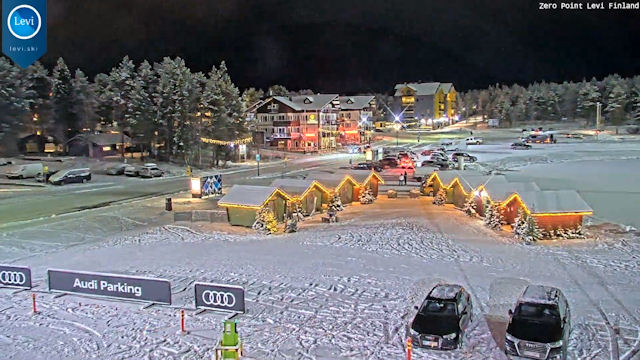 Levi Ski Resort Webcams
There's plenty of snow and skiing action to be seen on these live feeds from the Levi Ski Resort webcams.
Tucked away in the remote mountains of northern Finland, the Levi Ski Resort doesn't rely on nature alone to cover the slopes. If there's a shortage of snow they make their own. That means none of the skiers heading to the resort's forty-three slopes ever have a wasted journey.
Explore the resort from bottom to top through the Levi Ski Resort's live feeds. Start with the Zero Point webcam to see the skiers catching the lifts, then watch them slip-sliding down the slopes on the Front Slopes cam.
If watching winter sports live feeds makes you shiver, check out the Levi Ski Resort webcams in summer. The resort is open all year round for outdoor activities like hiking, mountain biking and summertime sledding.