We're aware of an issue with this stream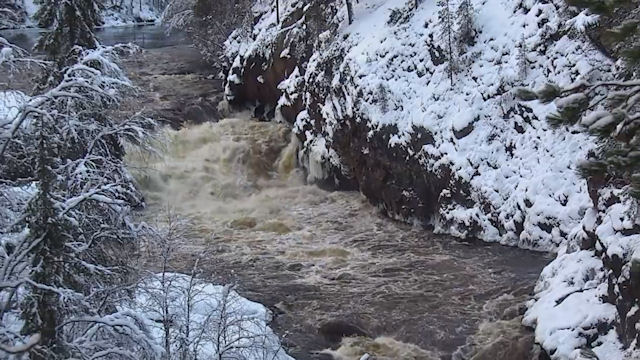 Kiutaköngäs Waterfalls in Oulanka
View scenery that's picture postcard pretty through this webcam streaming from the Kiutakongas Waterfalls in Oulanka.
The Kiutakongas Waterfalls are a series of drops over rocky ledges on the Oulankajoki River in Finland. The falls, the highest of which is around thirteen feet, are on a fast flowing section of the river where it runs through the Oulanka National Park.
It's a superb location and one that's popular with hikers. Keep watching the live feed from the Kiutakongas Waterfalls webcam and you'll spot the intrepid explorers trekking through the surrounding pine forests.