We're aware of an issue with this stream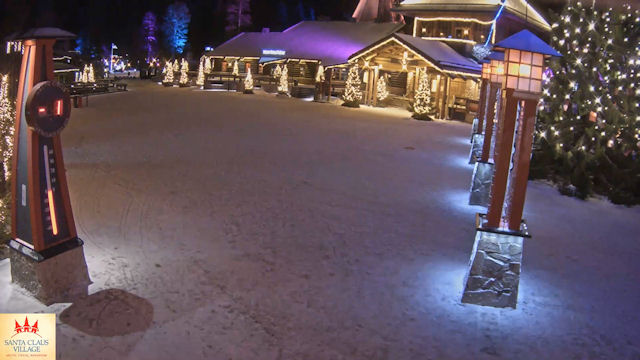 Santa Claus Village at Rovaniemi
Keep the magic of the legendary gift deliverer alive by showing your kids this live stream from the Santa Claus Village in Rovaniemi.
Rovaniemi is the capital of the northern region of Finland known as Lapland and where this amazing theme park dedicated to everything Christmas is located. Through the Santa Claus Village live feed they could catch a glimpse of the man himself strolling around the streets or riding by on his sleigh. There'll be elves heading to work at the Santa's Village post office too and of course, the odd reindeer or three plus lots of snow for a proper festive atmosphere.
Once the young ones have seen the Santa Claus Village webcam feed, they'll be straight to bed on Christmas Eve.