We're aware of an issue with this stream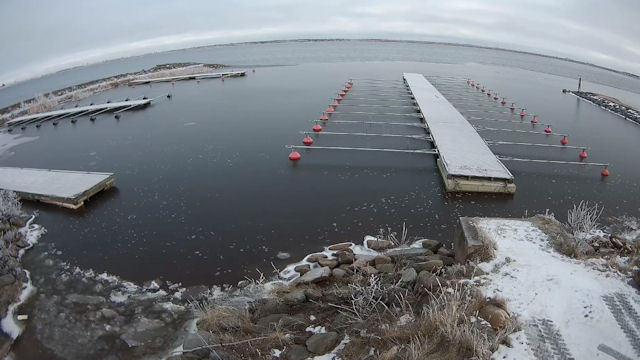 Vihiluoto Harbor, Kempele Webcam
What you see when you click in to this live feed from Vihiluoto Harbor in Finland totally depends on the time of year.
In summer, Vihiluoto is a seaside resort with everything going for it apart from probably the weather. Finnish folk head there from the surrounding towns to swim, laze on the beach or stroll through the verdant coastal countryside.
In winter, Vihiluoto is an icy wasteland. Skaters take to the frozen sea and skiers head out on the cross country trails to make the most of the few sparse hours of daylight the area receives. That's not many as sunset can be as early as two in the afternoon.