We're aware of an issue with this stream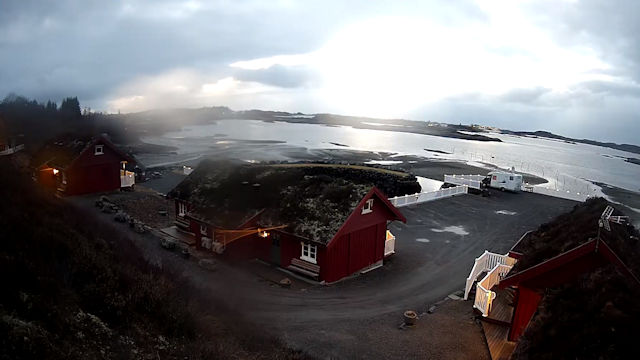 Scenic View near the Atlantic Road in Averøy
If there's one highway in the world that defies description then it has to be the Atlantic Road in Norway.
It's a topsy-turvy asphalted route that passes for five miles over an open stretch of the Norwegian Sea. If you're planning drives of a lifetime then, just like Route 66, it's one that shouldn't be missed off your agenda.
Can you see the Atlantic Road on this Averøy webcam streamed by Atlantic Road Camping? In a word -no. You can watch the turf growing on the waterfront cabin roofs though – if you have patience enough.