We're aware of an issue with this stream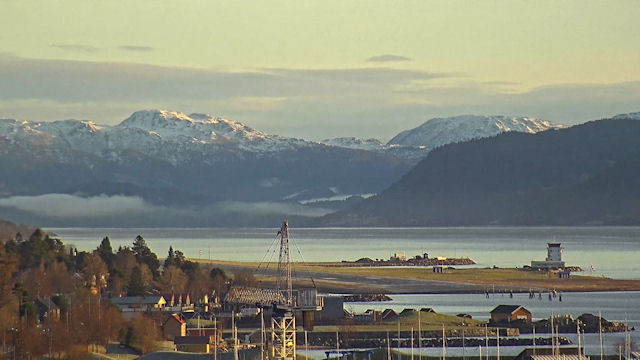 Molde Live Webcam
Take a peek at a picturesque harbor city through this feed from the Molde Live webcam. It's one of the best Norwegian city and mountainscapes to be seen.
This Molde Live webcam, provided by Triangel Security, shows stunning views of the expansive Moldefjorden with an impressive series of peaks in the background. Those peaks are the Molde Panorama. Try counting how many there are and it could take all day as there are well over two hundred.
While the Molde Panorama is one of the city's main tourist attractions, they're not the only one. The area around Molde can boast natural wonders like subterranean caverns with waterfalls, hikeable glaciers, mountain lakes and Mardalsfossen, one of the biggest waterfalls in Europe.