We're aware of an issue with this stream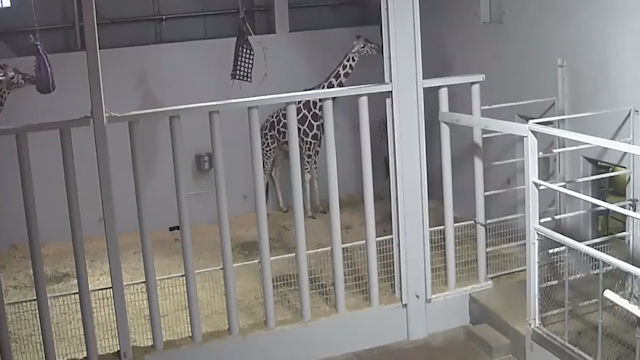 Topeka Zoo Cams
Animal webcams are just the best. None of these creatures streamed on these live feeds from Topeka Zoo are native to Kansas so it's great to be able to see them without heading to the African continent for a safari.
On the three giraffe cams you can watch the long-necked creatures grow from bandy-legged babies to graceful adults. On the tiger live cam see them performing a cat-like workout in their enclosure on the gym improvised from huge tiger-sized trunks. 
Tip: Don't be looking upwards for the Patas monkeys. They don't like to swing from the branches like other monkeys, but prefer to stay on the ground.