We're aware of an issue with this stream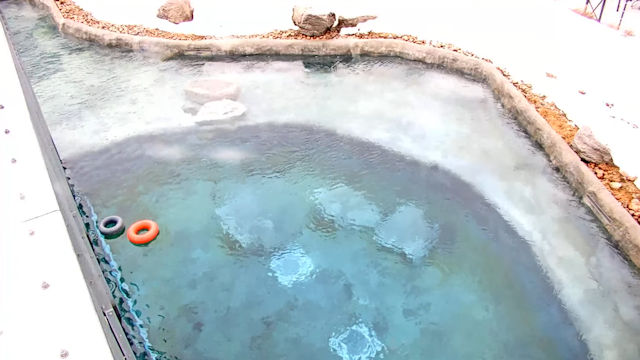 The Zoo Sauvage de St-Félicien Webcams
What you'll see on these live animal feeds streamed by the Zoo Sauvage de St-Félicien really depends on the time of the year you drop by to view.
St-Félicien is in the province of Quebec in Canada which is a place where winters can get very chilly and the summers pretty warm. That basically means that through the snowy periods the polar bears and tigers are out and about partying while some of the other species are sleeping. When the temperature rises, it's all change.
You will see the Japanese macaques out and about in all weathers though, but often looking slightly confused. Whether they're in search of food or hoping to find a thermal spring to bathe in is anyone's guess. Our guess is the latter because there's nothing a Japanese macaque likes better than a good scrub in warm water when they can find it.