We're aware of an issue with this stream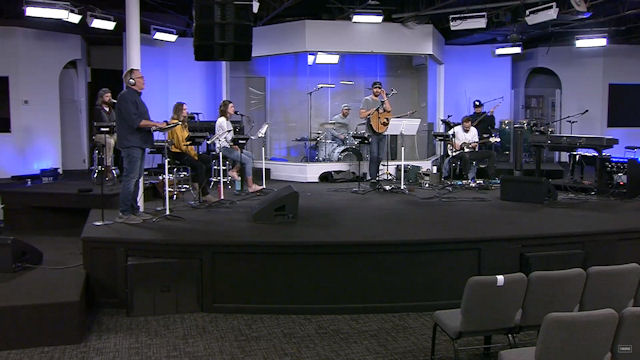 International House of Prayer Cam
There may be times when you can't get out of the house, but would still like to worship in the company of others. Through this live stream coming from the Global Prayer Room of the International House of Prayer webcams in Missouri, you can do just that.
The Global Prayer Room transmits services twenty-four hours of the day. There are prayers to recite, sermons to listen to plus live hymn singing and music to join in with. In those lonely hours between midnight and six in the morning, there's always somewhere there too.
So rather than sitting at home on your ownsome staring at the walls, join the live feeds from the Global Prayer Room webcam and feel good as you shout hallelujah at the ceiling.