We're aware of an issue with this stream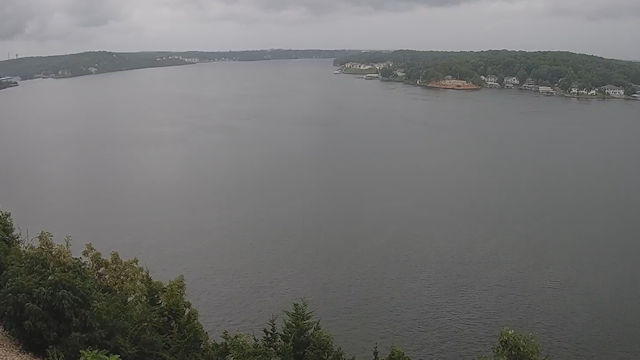 Lake of the Ozarks Webcam Views
Take a look at these two webcams being streamed by JB Hooks from the Lake of the Ozarks in central Missouri and you'll get a pretty good impression of what people are capable of when they put their minds to it.
The Lake of the Ozarks is a very scenic, two-hundred and twenty square kilometre reservoir that was created on the Osage River between 1929 and 1931. The river was prevented from flowing its natural course by the construction of the Bagnell Dam which generates enough hydroelectricity to power over forty thousand homes.
The Community Bridge, which crosses the reservoir from east to west, was built to carry the flow of traffic between the cities of St Louis and Kansas. While the bridge might not add a great deal aesthetically to this otherwise scenic spot, it does generate quite a lot of money in toll fees which is a bonus unless you have to pay them.