We're aware of an issue with this stream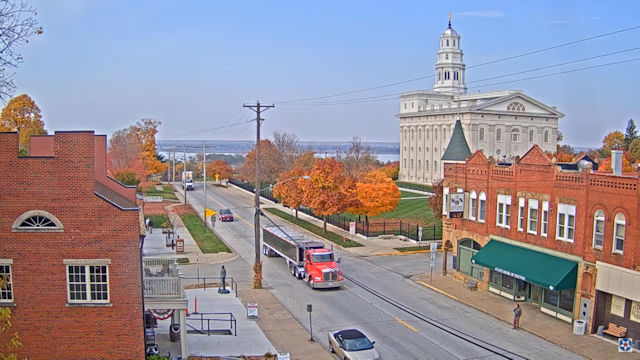 Nauvoo Temple Webcam
The Nauvoo Temple in Illinois may have the general appearance of being a historical church building, but the structure in view on this cam was built in 2002.
The original place of worship which stood on the same patch of land the modern replica occupies today was destroyed by a fire in 1848. The first temple, constructed by the leaders of the Latter Day Saints church, took a lot longer to build than the two years the recently completed one did.
Nauvoo is a Hebrew word that means beautiful place and there's no arguing with that, but if you want to see the temple at its very best, check the cam out after dark and you'll really see the light.