We're aware of an issue with this stream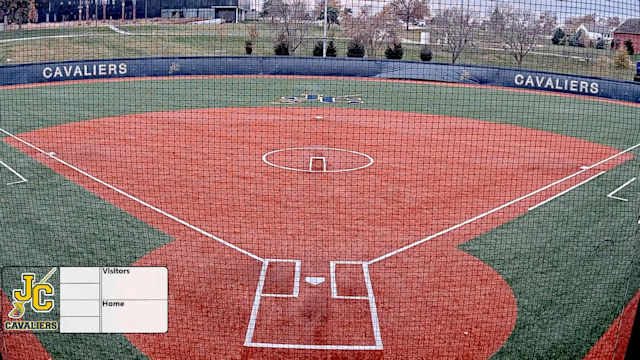 Johnson County Community College Baseball Cam
If you're stuck at home for whatever reason, you can still catch some live sporting action here. Well, at least when there's a game or practice session going on. The rest of the time you can watch the grass grow or the line-marker doing his job.
In case you didn't know, the JC Cavaliers are the women's softball and men's baseball teams from the  Johnson County Community College in Overland Park, Kansas. Both teams have a great track record when it comes to winning national titles so you should get some exciting viewing if you tune in at the right time. 
The baseball pitchers tend to throw super fast though so keeping your eye on the ball can prove to be difficult. If you find that's the case, watch the women play softball instead. The ball is bigger and they pitch a lot slower, but that said, it'll all still be blur so you'll just have to keep up with the game by checking the scorecard at the bottom of the screen.