We're aware of an issue with this stream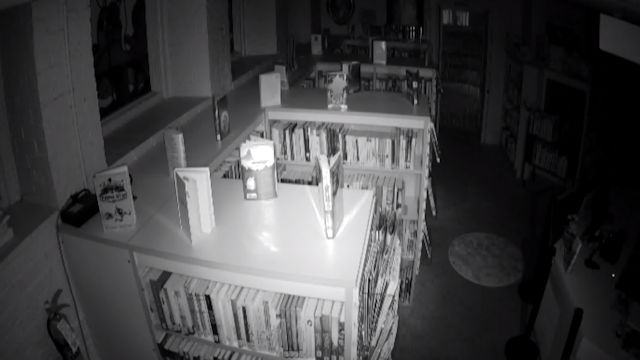 Willard Library Ghost Cams in Evansville
The Willard Library is a public library in Evansville, Indiana, that's reputed to be haunted.
There have been repeated sightings of the Grey Lady since 1930 as well as some of her with a spectral friend. Supernatural happenings like getting goosebumps, smelling perfume and being touched when there's no-one there are all common occurrences for the people who work in the library. Things get moved around inexplicably too.
Whether the Grey Lady will appear on any of these live ghost feeds is an unanswerable paranormal question. But the one thing we do know is that virtual ghost hunting from a distance is a lot less scary than doing it live – pun totally intended.