We're aware of an issue with this stream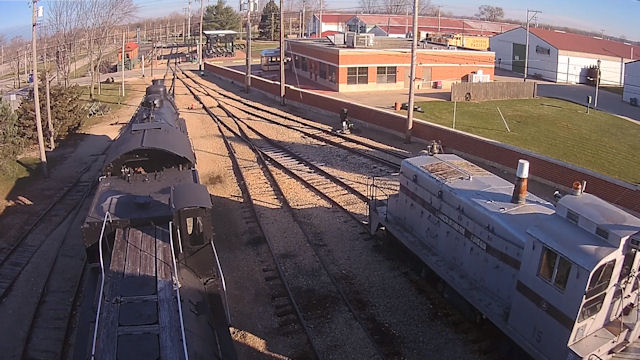 Illinois Railway Museum Cams
This live feed from the Illinois Railway Museum webcam is a must see for any true train buff. It'll keep you on track where railway history is concerned and that's a fact.
The Illinois Railway Museum in Union, Illinois, is the largest railway museum in the US and has both indoor and outdoor exhibitions. Steam locomotives, electric trolley cars, deluxe passenger and freight cars, this museum has them all on display.
There's a vintage streetcar you can hop on and ride between the outdoor exhibits and so they don't feel left out, a train-themed playground that's bound to have the kids shouting – all aboard!