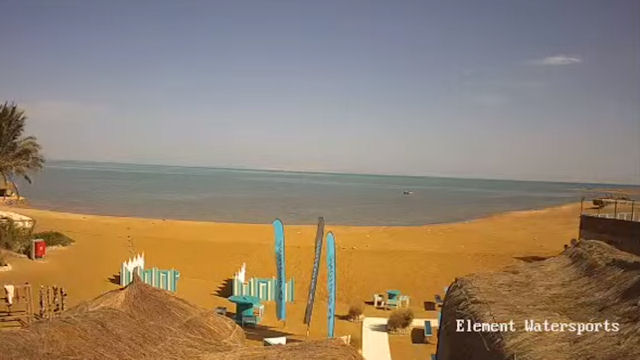 The Red Sea from Hurghada
There are two things Hurghada in Egypt has going for it and they are wind and sea water. It's a place where the sun shines all year round and seeing a drop of rain is classed as something close to a miracle.
Enjoying such incredible climatic conditions, Hurghada has become a major year-round vacation destination on the Egyptian coast of the north-western Red Sea. It doesn't matter what month or season it is, go swimming, snorkeling, scuba diving or surfing in Hurghada and you won't stay wet for long once you're out of the water.