We're aware of an issue with this stream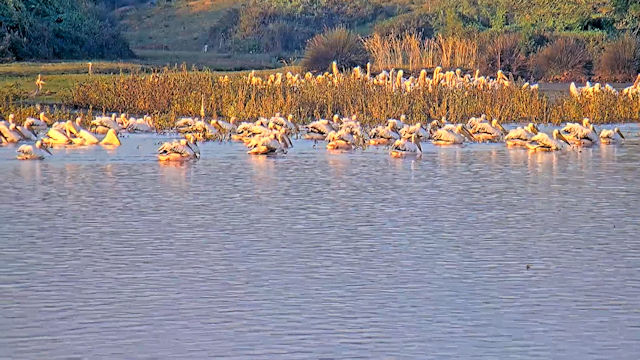 Hula Nature Reserve Webcams
While you may think Israel is a hot, arid and dust-covered country these webcams streamed by the parks authorities show there are parts that are totally different.
The Hula Nature Reserve is a lush wetland in the far north of Israel and part of a major conservation program along with several other areas of the Hula Valley. Birds flock to the reserve during their migratory season to rest before flying off to their mating grounds. You'll see all manner of waterbirds swoop down to the water including cranes, pelicans, pygmy cormorants and ducks as well as various species of raptors soaring overhead.
Several times during the day you'll be able to spot herds of water buffalo heading to the water to drink before wading off through the shallows to graze. It's a majestic sight that's well worth keeping an eye on for quite a while.