We're aware of an issue with this stream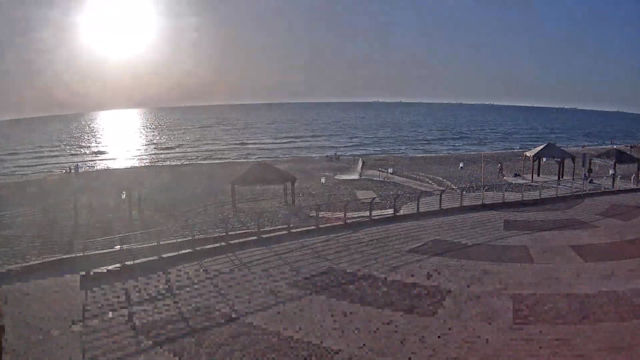 The Beaches of Ashdod Webcams
Ashdod in southern Israel is a city that has risen like a phoenix although not from the ashes of a fire, but the sands of the Negev Desert.
Ashdod existed as a port during pre-biblical times and even though it remained minimally inhabited, it disappeared from the history books until the mid-20th century. It was in the 1950's that the city began to be rebuilt in its current form following major investments from an Israeli industrialist. Ashdod's expansion was swift and the modern city now occupies over eighteen square miles of terrain in an urban sprawl of skyscrapers fronted by the largest port in the country.
What did the city developers do with all that leftover desert sand? They created the magnificent beaches you can see on these Ashdod live feeds.