We're aware of an issue with this stream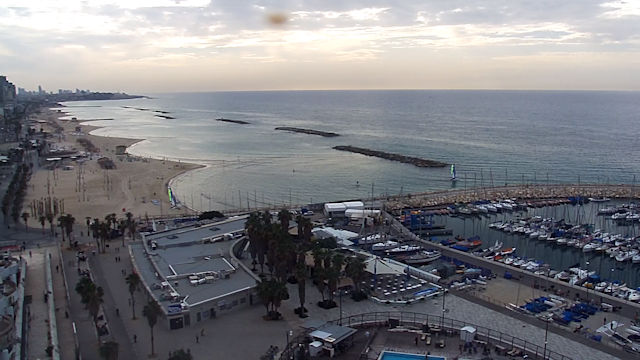 Tel Aviv – Marina and Gordon Beach Views
There are few city views that can rival the one on this live feed of the marina and Gordon Beach in Tel Aviv. It's got a touch of everything including boats and beaches.
Tel Aviv is an enormous urban spread chock-full of skyscrapers covering over twenty square miles of Israeli territory. Its one saving grace? It faces out onto the Mediterranean Sea and knows just how to make the most of its very blessed geographical location.
Tel Aviv's waterfront is lined with superb sandy beaches and beautiful sea pools. It's a perfect spot for watersports too so when you get bored watching swimmers breast-stroking across the pools, there's always the windsurfers and paddle boarders to entertain you. They're all great to watch especially when the Tel Aviv skyline is nothing more than an unobtrusive presence looming in the distant background.