We're aware of an issue with this stream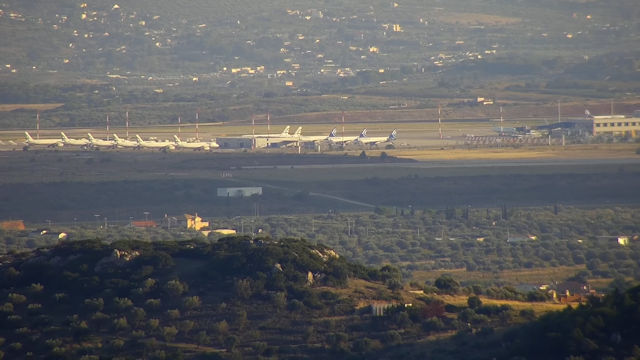 Athens Eleftherios Venizelos Airport (ATH) Webcam
The Athens Eleftherios Venizelos Airport is the airport that serves the Greek capital as well as the outerlying Attica area including many of the smaller Greek islands.
This ATH live feed is focused on the runway and the control tower which oversees the movement of over a quarter of a million aircraft annually. That amount of planes landing and taking off from there sums up to more than twenty-five million passengers and almost a hundred million kilos of cargo every year.
As the airport is around twenty miles outside of the city, you won't get a glimpse of any of the city's famous ancient monuments. But in the meantime, when there's no airplane activity, keep an eye on the greenery. This is rural Greece and you never know when a flock of free-roaming sheep or a herd of goats will come along to have a graze. They like plane spotting too.