We're aware of an issue with this stream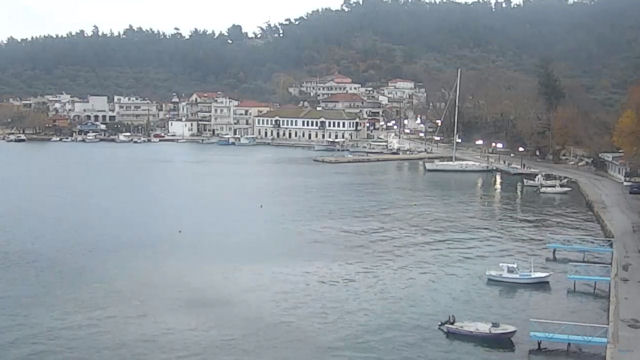 Thassos Webcam
The vistas of the Greek island of Thassos seen via the webcam of the Hotel Angelica are tranquil to say the least.
With no airport of its own, it's a one and a quarter hour ferry ride to Thassos from the mainland. That puts no-on off and thousands of tourists are lured to its shores every summer.
Visitors flock to Thassos to relax on the pristine white pebble and sand beaches of its mini-bays, to swim in the crystalline waters of the Aegean Sea, to hike up the pine-forested trails of Mt Ipsarion or to discover the archaeological wonders in the Thassos museums. There are amazing seafood tavernas all over the island too. Who wouldn't want to go?